What AI is is Artificial Intelligence, a new technical science that studies and develops theories, methods, techniques, and applications that simulate, extend, and extend human intelligence. Light artificial intelligence is an artificial intelligence machine without self-awareness. Its main manifestation is as follows: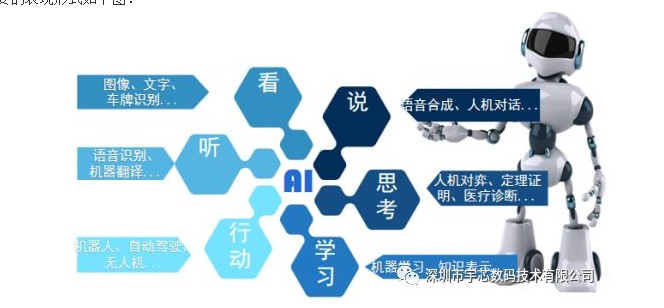 AI can be used in various industries, so what are the advantages of light artificial intelligence + industrial control in the field of industrial control? Here, taking the All-Chi A40i as an example, this is an industrial-grade domestic core that is born for industrial control and empowers the industry. The A40i based on ARM architecture has absolute advantages:

In terms of light artificial intelligence, how does the A40i perform? Here we can analyze the three elements of artificial intelligence, artificial intelligence three elements, algorithms, computing power, big data:

Like a water plant, big data is like raw water resources, and it is processed by the big machine of computing power. The algorithm is to deal with various chemicals added by water to make various reactions. Therefore, if you want artificial intelligence to get more water, each link is closely linked. If you don´t have enough power, you can´t process too much data. The algorithm can alleviate the data pair. The pressure of computing power.
Currently, it is possible to carry out the current mainstream neural network deep learning algorithms, such as face recognition, ADAS, DMS, and so on. The computing power is the quad-core A7, 1.2GHz frequency, which can meet the computing power requirements of many scenarios. When it comes to big data, it will be associated with the camera that collects data. The A40i supports up to 8 cameras (csi0+csi1+cvbs in+TS*2) input, and supports monocular/dual-purpose face recognition, which can help AI. Visual application. Whether it is Germany´s Industry 4.0 or the industrial Internet proposed by the United States, the understanding of its practical IoT fans is that everything is connected. Everything must be a standard communication protocol. It requires rich interface support. The A40i has rich interfaces and costs. Support USB2.0*3, GMAC+EMA dual network port work at the same time, as well as SATA2.0/UART*8/SPI*4/I2C*5/RTP/PS2/IR and other interfaces.
Quanzhi A40i industrial grade standard and price ratio is extremely high, it is a must-have program that can make a difference in the industrial control industry. IoT-40A has the advantages of stable and reliable industrial grade performance, cost-effective and low power consumption. It is equipped with Linux and Android software operating systems, which can be widely used in media playback, digital signage, interactive advertising, LCD large screen, communication control, medical Instruments, industrial control, traffic control, information systems, financial equipment, professional fields and various terminal markets.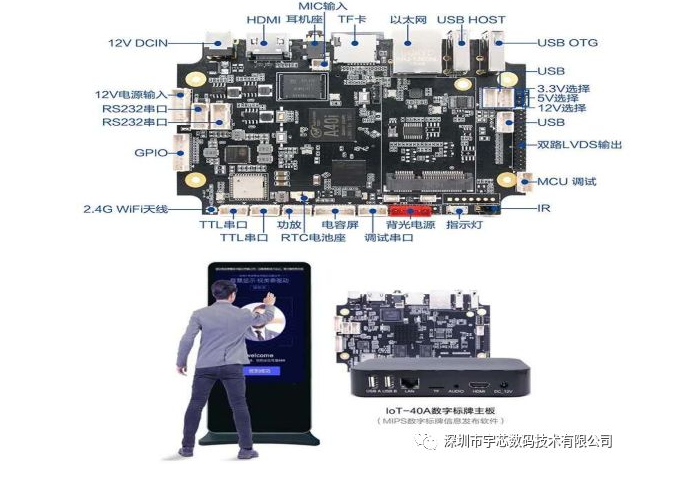 Program highlights:
* Quad-core Cortex-A7, clocked at 1.2GHz,
* Onboard dual channel 24bit LVDS with resolution up to 1920*1080, compatible with single 8 and dual 8LVDS interfaces
*6-way serial port, rich in expansion
* Gigabit Ethernet port, 10M/100M/1000M adaptive
*HDMI 1.4 display interface, support 1080p@60fps display
*Multiple TV IN and TV OUT, support VGA display
*Support BT V2.1+EDR, BT V3.0+HS, BT V4.0
*Support Linux and Android, provide API interface for secondary development
It is believed that under the influence of light artificial intelligence +, the industrial control industry will undergo qualitative changes, and domestic chips will receive more and more attention in the industry.
Yuxin Digital continues to provide customers with fast, efficient and stable one-stop system solutions and services.