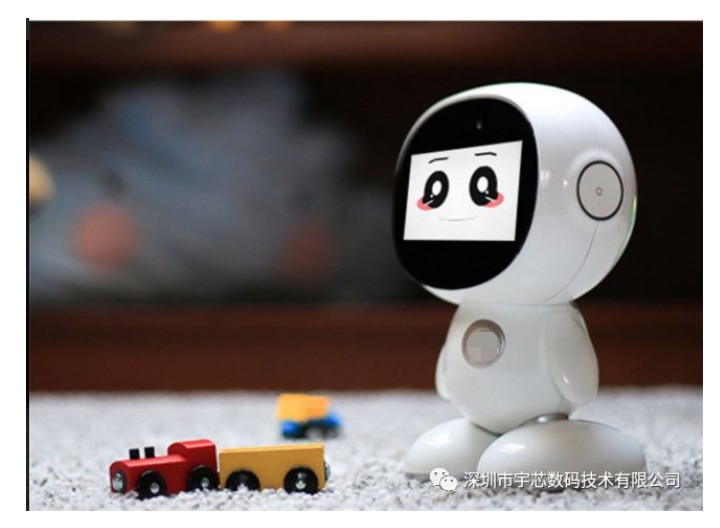 With its high cost performance and stable system, the Allwinner A33 has become the quad-core chip with the most shipments. This SOC is not only applied to the universal tablet solution, but also has a lot of achievements in multi-domain intelligent hardware solutions, such as smart home, robots, and Android story machines.
Among them, the market demand for children´s story machine is particularly strong, and the A33 Android story machine will have the opportunity to become another big market product.

Based on ARMCortex-A7 quad-core CPU and Mali400MP2 GPU architecture, A33 perfectly supports multi-format 1080P@60fps HD video smooth codec, integrated MIPIDSI display interface, 1280x800 resolution, equipped with all-in-one unique color display system, excellent display performance Earth weakens the impact of the product on the user´s vision.
A33 architecture diagram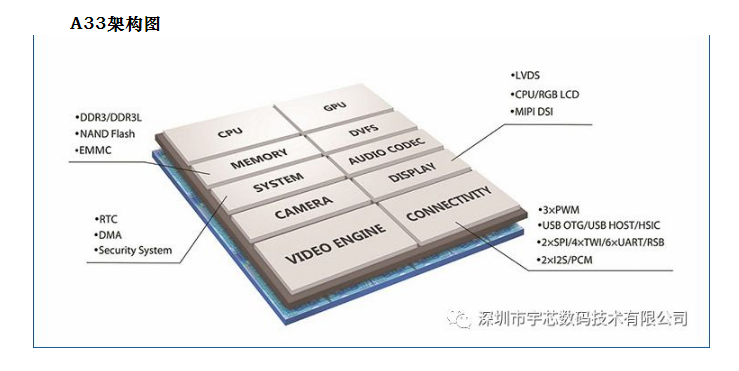 Four ARM Cortex-A7 cores with a frequency of up to 1.2 GHz, perfect for A33 performance, PCB design area is extremely small, quality and low price is the best choice for customers.

Quanzhi A33 began mass production in July 2014, and its shipments have been among the best in quad-core chips. In the future, we will continue to supply and continue to be brilliant. Yuxin Digital will continue to provide quality service and technical support.